Know why heart attack increasing day by day, things to be avoided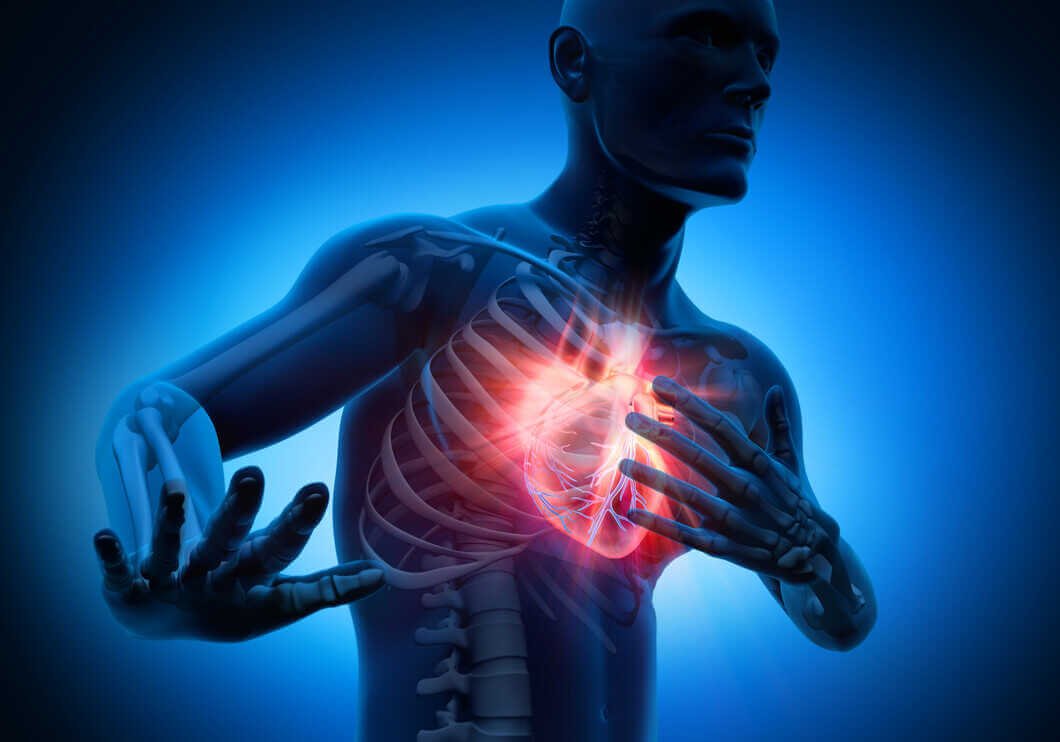 The Internet and the dense population of cities have made people lazy. The most affected are adolescents aged 11-17 years. According to a new report by the World Health Organization (WHO), 81% of the world's adolescents and 27.5% of adults above the age of 18 do not do enough physical exertion.
6 reasons which lead to your heart failure
Due to this diseases are increasing in them. The WHO has warned that 500 million more people will become victims of non-communicable diseases such as obesity, diabetes, and heart disease(heart attack) by 2030. It is expected to have a huge impact on India as well. In a separate report by the International Diabetes Federation, it has been told that there were about 77 million patients with diabetes in India by 2019, and their number may increase to 101 million by 2030 and 134.2 million by 2045.
India is in the second position in terms of deaths due to heart failure
The European Journal of Preventive Cardiology has ranked India second in terms of deaths due to heart failure in its report. According to the National Crime Records Bureau (NCRB), there has been a 53% increase in heart attack deaths between 2014 and 2019.
Increasing blood pressure due to less workout
Due to not exercising daily and increasing obesity, cholesterol starts accumulating in the arteries. Due to this, the chances of increasing blood pressure increase. If cholesterol accumulates in excess, then the risk of heart attack also increases. That's why every person should exercise for at least 30 minutes every day – until the heartbeat is heard.
Due to urbanization and more use of the Internet, the young population is falling prey to many diseases. People are getting lazy day by day. Their physical activity has reduced completely. Its effect is being seen on the mental and physical health of the people. People's nutrition has deteriorated. Many infectious diseases have increased because of this. People are going into depression due to social distancing. Suicidal tendencies have increased among people. Diabetes and heart diseases are happening at an early age. Anger has increased among people. Physical exertion brings fitness, and improving it can make both the mind and body healthy.
What is the WHO report?
The WHO launched the Global Action Plan on Physical Activity in 2018. The World Health Assembly agreed to reduce physical activity by 15% by 2030.
Heart disease caused the most deaths worldwide in the last 20 years: WHO
WHO has already issued guidelines on physical labor. According to them, in 2016, 28% of adults above 18 years and 81% of adolescents aged 11-17 years did not do enough physical work.
In the new report released recently, the figure is almost the same (27.5% adults, 81% adolescents). WHO has expressed concern over no change in five years and said that countries have not made any effort in this direction.
More than 80 percent of adolescents aged 11 to 17 do not devote 60 minutes a day to physical activity.
Being lazy and increasing discomfort
According to the report, apart from increased use of physical inactivity i.e. motor transport, the use of screens in work, studies and entertainment, and sports has increased. Apart from this, the lack of separate facilities for walking and cycling is also a big reason. The social circle of people has reduced. People stay locked in their rooms even at home. There has been less interaction among the households. Home delivery of goods has also reduced the need for the movement of people. Due to this people have increased metabolism and physical problems. People have to increase their activism.
People are not able to lead a regular and stress-free life under the pressure of work. There is neither sleeping nor eating on time. Due to this also the number of heart patients is increasing very rapidly.
Walking fast is very beneficial
If young people just make a habit of walking fast, then the condition of heart disease can be improved to a great extent. By doing this, the condition of diabetes, cholesterol, obesity, high blood pressure, and stroke can also be controlled.
The risk factors of heart disease have started changing with time. Earlier, when heart disease used to happen to the elderly, now young people are increasingly falling prey to it. Every fifth person in the country has a heart attack. Heart disease causes two crore deaths every year. 50% of these people are below 40 years of age. Increasing stress in everyday life and lack of physical exertion are the main reasons for increasing heart disease.
The report warned these effects are happening
Increased physical inactivity leads to obesity in children and adolescents, decreased fitness, behavioral changes, and less sleep.
Diseases like untimely death, heart disease, cancer, and type-2 diabetes are happening in people. This not only affects the lives of people but also increases their expenditure on health.
By 2030, more than 500 million people will become victims of non-communicable diseases like obesity, diabetes, and heart disease, due to the way people are becoming physically weaker. Their treatment will cost $ 300 billion.
Of the non-communicable diseases, 47% will result from hypertension and 43% from depression. Three-quarters of the number will be in low- and middle-income countries.
What to do to avoid
These home remedies reduce the problem of heart blockage
WHO has also given the standards of physical activity according to age. For example, 60 minutes of hard work daily, three days a week for children aged 5-17, should do bone and muscle-strengthening exercises.
The risk of diseases is less in those who do physical exertion of the prescribed level. The risk of premature death is also reduced by 20-30 percent.
Regular physical activities like light exercise, walking, cycling, and sports are beneficial for people of all ages. These are essential for both mental and physical health. It is also good for society, the environment, and the economy.
WHO recommendations
The WHO has made 5 recommendations – Leadership Action, Practical Guidance, Connecting Communities, Better Data Collection, and Consistent Funding.
Countries need to implement effective policies. Promoting cycling and walking will reduce air and noise pollution. Participation in sports will increase solidarity among communities.
Physical activity should be at the heart of public policy and access to all. If governments take steps, the target of reducing the number of people who do not do the physical activity by 15% by 2030 can be achieved.
To achieve the goal of increasing physical activity, low- and middle-income countries will need financial and technical support.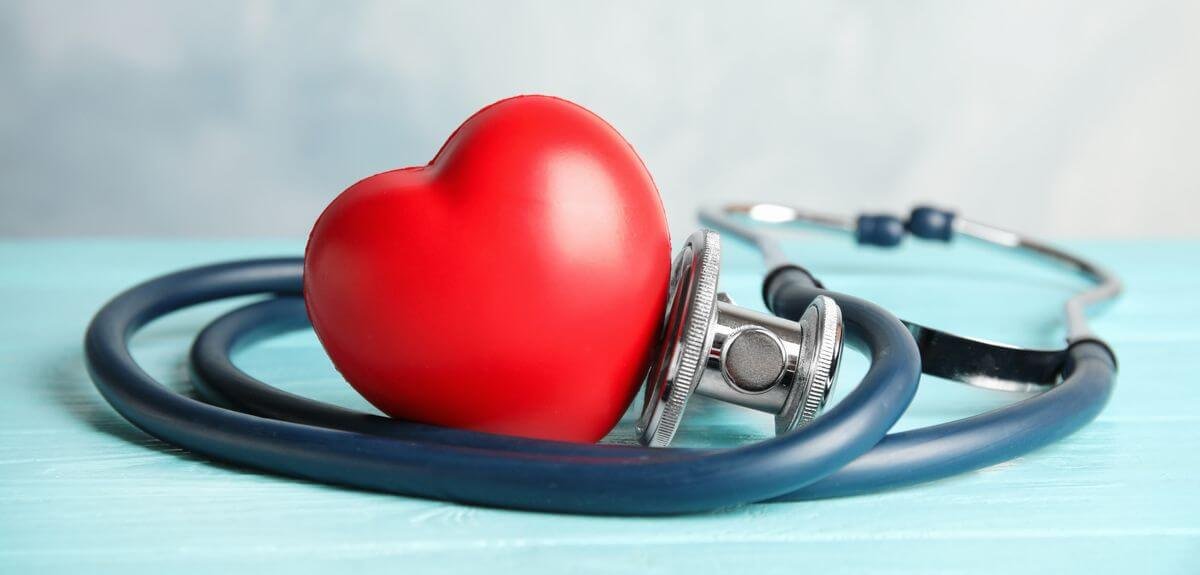 Heart failure cases on the rise in India
According to research by the European Journal of Preventive Cardiology, the number of heart failure cases in 2017 was 64.3 million, of which 29.5 million were in males and 34.8 million in females. According to the report, there has been an increase of 91.9 percent in cases of heart failure between 1990 and 2017. Heart failure cases almost doubled between 1990 and 2017.
According to research, cases of heart failure are more in men aged 70 to 74 years. At the same time, cases of heart failure are more in women aged 75-79 years. The main thing is that women over the age of 70 have more cases of heart failure than men. The great thing in the report is that the cases of heart failure have increased the most in China and India during 1990-2017. Heart failure cases have increased by 29.9 percent in China and 16 percent in India. That is, simply put, it is growing rapidly in Asia.
Spending a long time on social media leads to complaints like depression in many people. It causes pain in the neck and shoulders and psychological problems. Social media is a better medium for people to stay updated but its excessive use makes us lonely. We start living in a virtual world. Therefore, it should be used for a limited time during the day.
Heart attack warning report
According to the National Crime Records Bureau (NCRB) report, there has been a 53 percent increase in heart attack deaths between 2014 and 2019. In 2014, 18,309 people died due to heart attacks, which increased to 28,005 in 2019. According to the report, 1940 people lost their lives due to heart attacks in 2016, in 2019 this figure increased to 2381. Heart attack deaths have also increased among people between the ages of 30 and 45. In 2016, 6,646 people of this age group died, while in 2019, 7,752 people died due to this. In 2016, 8,862 people in the age group of 45-60 died due to heart attack and in 2019, 11,042 people lost the battle for life due to this. The death toll due to heart attack in 2014 was 18309, 19038 in 2015, 21908 in 2016, 23246 in 2017, 25764 in 2018, 28005 in 2019, and 28579 in 2020.
The cases of heart attacks are increasing rapidly in India. The major reason for this is urbanization and change in the lifestyle of the people. We need to teach CPR to 98 percent of people in such a situation.
Symptoms of Heart attack
Chest pain or discomfort. Most heart attacks involve discomfort in the center or left side of the chest that lasts for more than a few minutes or that goes away and comes back. The discomfort can feel like uncomfortable pressure, squeezing, fullness, or pain.
Feeling weak, light-headed, or faint. You may also break out into a cold sweat.
Pain or discomfort in the jaw, neck, or back.
Pain or discomfort in one or both arms or shoulders.
Shortness of breath. This often comes along with chest discomfort, but the shortness of breath also can happen before chest discomfort.
Diabetes getting worse in India
The report of the International Diabetes Federation says that as of 2019, there were around 77 million patients with diabetes in India. Their number may increase to 101 million by 2030 and this figure may touch 134.2 million by 2045. India ranks second in terms of diabetes occurring in the age group of 20-79. As of 2019, there were 116.4 million diabetic patients in China. By 2030 there could be 140.5 million patients and by 2045 this number could be 147.2 million. There were 31 million patients in the US as of 2019. By 2030, it will be 34.4 million, then by 2045, it can be 37.1 million. Talking about the population above 65 years of age, there were 12.1 million people in India with diabetes till 2019. By 2030, their number will increase to 18 million.
90% of people have type-2 diabetes. People should change their lifestyles. People should increase exercise and physical activity. Work out, and walk for at least 30 minutes a day. Walk ten thousand steps. If diabetes is not kept under control, it can affect the eyes, kidneys, heart, etc. Keep checking them continuously. Avoid snack foods, high-fried food, foods high in sugar, etc.
Diabetes cannot be tested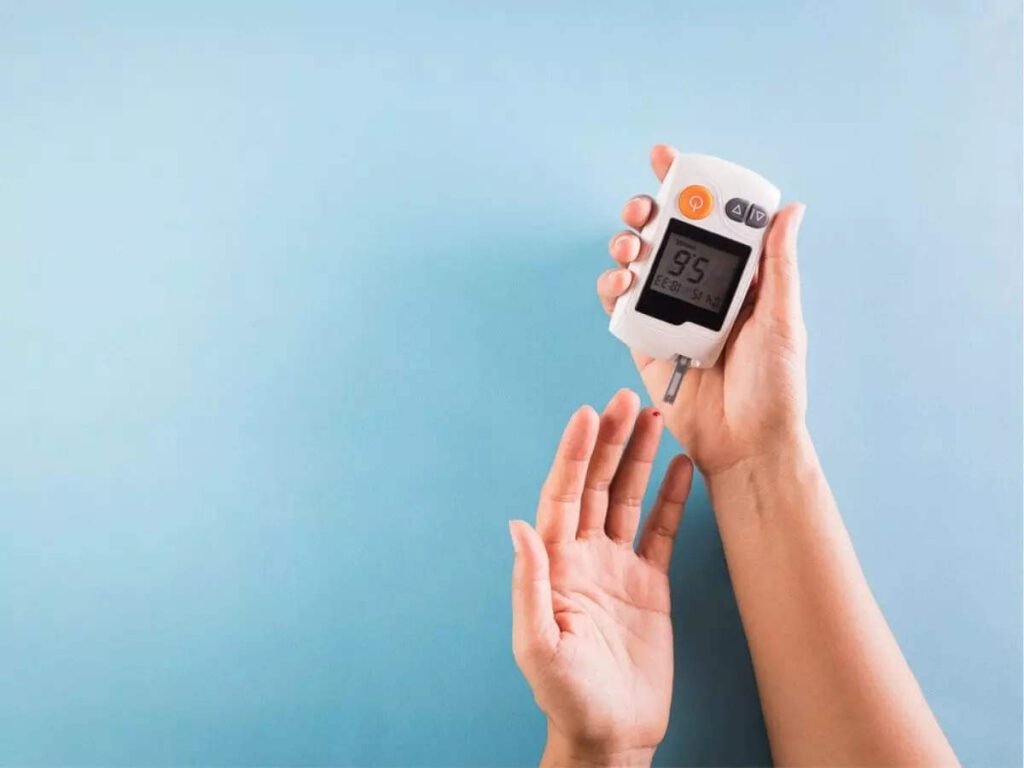 Doctors believe that if diabetes is detected, then treatment can be done in time. With treatment, a changed lifestyle, and control, a person can lead a healthy life. But the big problem around the world is that a large section of diabetes is not diagnosed at all. According to a report by the International Diabetes Federation, 65.2 million people in China are unaware that they have diabetes. About 43.9 million people in India are not aware that they are suffering from diabetes. That is, about 57 percent of the population is such that they are not aware of themselves having diabetes. In the US this figure is 11.8 million.
Damage caused by diabetes
India, Bangladesh, and Sri Lanka account for 98.9% of the diabetic population in the South East Asia region. There were 1.2 million deaths in 2019 in the age group of 20 to 79 years. Most of the deaths occurred in the age group of 50 to 59 years. It was the second-largest cause of death in this region. More women died due to diabetes than men. 643,400 women and 507,000 men died in the South East Asia region. More than one million people died in India due to diabetes and its side effects.
In 2019, health spending on diabetes in the South East Asia region amounted to about $8.1 billion. Health spending on diabetes is expected to increase in the coming decades in this region. According to the report of the International Diabetes Federation, the expenditure on diabetes will increase to US$ 10.1 billion in 2030 and US$ 12.3 billion in 2045.
Due to the internet, mobile, modern technology, and junk food, children, youth, adults, and the elderly are all turning away from physical labor. Due to this, the comfort of the people is increasing. Irregular habits will have far-reaching consequences. This will decrease immunity. The body will suffer from serious diseases.
Bad effect of smartphones on kids
Are you using mobile phones for more than 4 hours a day? Then it is definitely for you
The bad effect of smartphones is seen in 37.15 percent of the children in the country. A decrease in the level of interest or concentration in any task has been experienced in these children. The Minister of State for Electronics and IT, Rajiv Chandrashekhar, in a written reply to the Lok Sabha, informed that the Ministry of Electronics and IT (Meity) does not have any specific information regarding Internet addiction among children, but they have been informed by the National Commission for Protection of Child Rights in the House. Citing data from a study conducted.
About 23.8 percent of children in the country use a smartphone before sleeping, it increases with age. 37.15 percent of children have seen a decrease in concentration due to excessive use of smartphones.