Some special tips for men to stay away from serious problems in life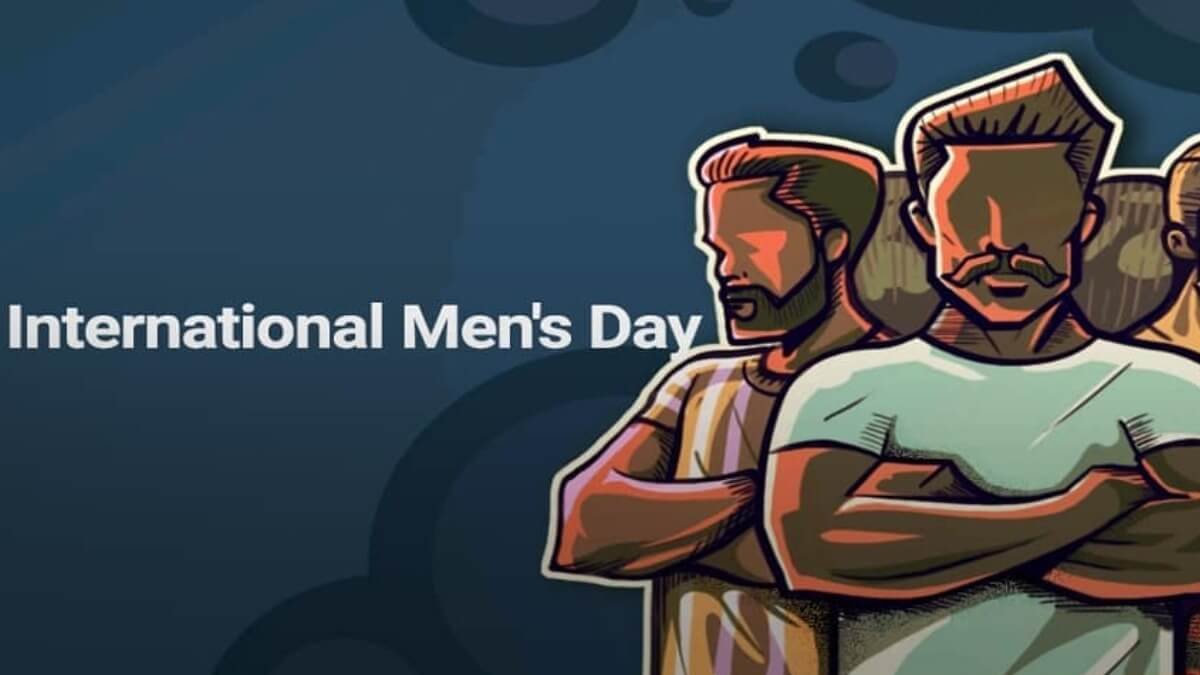 For some time, many types of health-related problems have been continuously coming out in men. Due to workload and family responsibilities, men often ignore their health. In such a situation, due to continuous negligence, these problems later turn into serious diseases. In this life full of busyness, it is very important for everyone to take care of their health. At the same time, if you talk about men, then often men who do not express their feelings, do not pay much attention to their problems and troubles, only pay attention to their work and responsibilities.
These 5 simple symptoms can be a sign of serious diseases, do not be careless at all
According to data and reports, the risk of diseases related to diabetes and heart is more in men than women. According to cancer dot ORG, every year more than two years of men have prostate cancer. Talk about this year, according to the data, in the year 2022, about 268,490 men have been hit by this serious disease. At the same time, almost the deaths due to this disease, about 34,500 men have lost their lives due to prostate cancer.
Not only this, according to data, only 3 out of five men get their annual health checkups. At the same time, only 40 per cent of men are such, who go to the doctor in fear of serious health problems. While more than half of men also hesitate to talk about their health. In such a situation, it is very important for men to pay serious attention to their lifestyle and keep in mind some things in their everyday life, which will be helpful in making them healthy.
Why should drink water before eating anything in the morning?
International Men's Day is celebrated every year on November 19 to celebrate the cultural, political and socio-economic achievements of men. Health experts say, in this order, it becomes even more important to focus on health because nothing is possible without better health.
Let us know about some such habits from which all men should keep their distance.
Do not suppress feelings
Men are often considered hard-hearted, although it does not apply to all. Health experts say that they need to pay special attention to their mental health. According to recent data, men's suicide rate has increased, and one of the reasons can be a habit of suppressing their feelings. Feelings like sorrow, anger, and crying are common, do not hesitate to express them. Pressing emotions can increase stress-worry disorders, which may have many serious side effects.
Do not be careless about diet
Many diseases are severely affected by men, for which the lack of nutrition in the diet is considered a major cause. Not paying attention to food can harm your health. A healthy diet is necessary for everyone, it is not only helpful in giving you enough energy to work, but also protects the body from diseases. Make a habit of consuming a healthy diet.
To stay healthy, involve these things in the diet
Fibre
There are many problems related to digestion after age in men. In such a situation, to keep these stomach-related problems away, you must include fibre in the food. Apart from digestion, fibre also plays an important role in weight control. At the same time, he also takes care of his heart health. For fibre, you can include fruits, leafy vegetables, lentils, beans, carrots, capsicum, apples, oats and bananas etc. in your diet.
Calcium
To stay healthy, it is also very important to take care of the bones present in the body. To strengthen bones in men and to keep them healthy, it is very important to fulfil calcium. A man needs about 20 grams of calcium daily. In such a situation, make sure that you consume it in sufficient quantity. For calcium, you can eat milk, curd, fish and deep green leafy vegetables.
Potassium
It is also very important to strengthen muscles for a healthy body with bones. Apart from this, the consumption of potassium is also mandatory to maintain blood pressure continuously. Potassium also plays an important role in improving men's heart health. You can fill the potassium through bananas, avocados, dry fruits, citrus fruits and potatoes.
Zinc
Consumption of carnivores fulfils zinc deficiency in the body. In such a situation, there is a lack of zinc in most vegetarian men. Zinc plays an important role in fighting infection inside the body. Along with this, it is also very helpful in healing the wound. For zinc, you can eat red meat, seafood, beans and full grains etc.
Anti-oxidants
Anti-oxidants are very important to protect the body from harmful germs and keep free radicals away. Many vitamins and flavonoids are also found in them. For adequate anti-oxidants, a person should consume about one and a half cups of fruits every day.
Exercise is very high or less, both harmful
To keep the body healthy, it is considered very important for everyone to make a habit of exercise. Health experts recommend all people exercise at least 30 minutes daily and 150 minutes a week. Not having adequate physical activity can lead to a high risk of heart disease. The habit of not exercising also increases the risk of obesity, high blood pressure, high blood cholesterol and type 2 diabetes.
Due to pollution average life of people decreased by 9 years
Not exercising is as harmful, more exercise is the same danger. Heart diseases can also cause problems due to too much exercise. 30-45 minutes of exercise is considered sufficient daily.
Loss of alcohol and smoking
Studies have found that men are more prone to squamous cell lung cancer, and smoking is considered one of its main causes. Health experts say all people should keep their distance from smoking or any type of tobacco products. Apart from this, the habit of alcohol consumption increases the risk of liver disease and stomach cancer. Many deadly diseases can be avoided if they distance themselves from alcohol and smoking.
Men should adopt these tips to stay healthy-
Wake up early in the morning and drink a glass of water and exercise for 30 minutes.
Never leave the morning breakfast. Try to have breakfast within two hours of waking up in the morning.
Use the stairs as much as possible at home or the office and do not sit in the office for more than one and a half hours.
Do at least half an hour of things of your choice to keep yourself away from the stress of daily stress.
Must take good sleep daily, so that you will get rest and you will also be fit.