Know about Ustrasana its benefits and precautions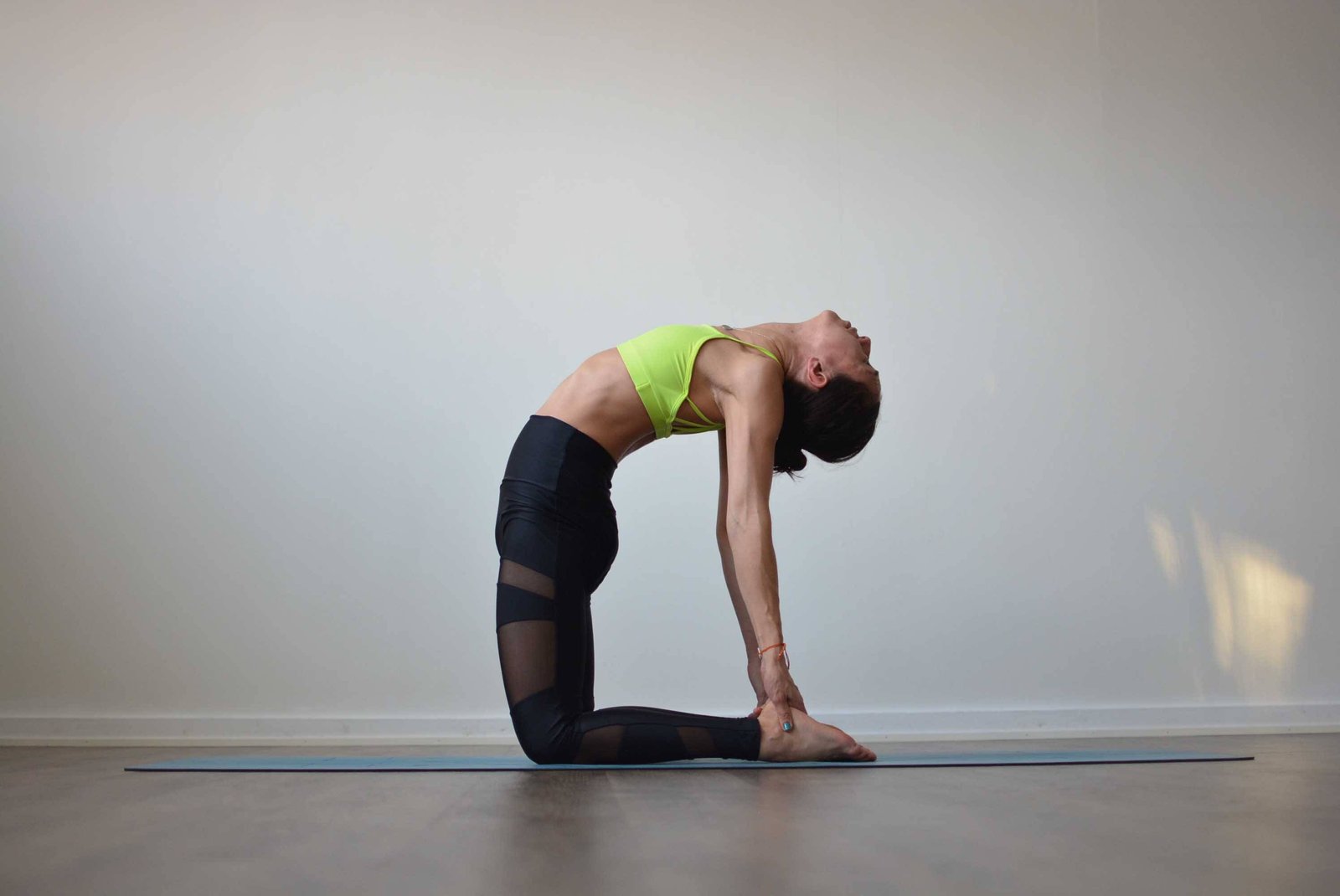 Ustrasana step by step
Kneel on the floor with an erect spine.
Keep your legs hip-width apart.
Rest your hands on the back of the pelvis with thumbs placed on the sacrum.
Rotate your thighs inwards and keep your hips directly over your knees.
Inhale, lean backward, and expand your ribcage.
Keep your chest uplifted, core actively engaged, chin tucked towards the chest while you reach behind with your hands to grab the heels.
Gaze softly at the tip of your nose.
To come out of the pose, bring your hands back to the hips and slowly come up in a standing position.
Hold this pose for 30 seconds.
Benefits of Ustrasana
Ustrasana stretches chest, abdomen, quadriceps, and hip flexors.
Improves spinal flexibility; strengthens shoulders and back muscles, thighs, and arms; tones organs of abdomen, pelvis, and neck; reduces fat on thighs; loosen up the vertebrate; opens up the hips, and improves posture.
Energizes the body, reduces anxiety and fatigue.
Stimulates endocrine glands, kidneys and digestive system stretching the abdomen and also curse constipation.
Stimulates and improves respiratory and nervous systems by proper blood circulation.
Activates thyroid glands.
Ustrasana helps to heal and balance the chakras.
Precaution during Ustrasana
High or low blood pressure
Migraine
Insomnia
Serious low back or neck injury